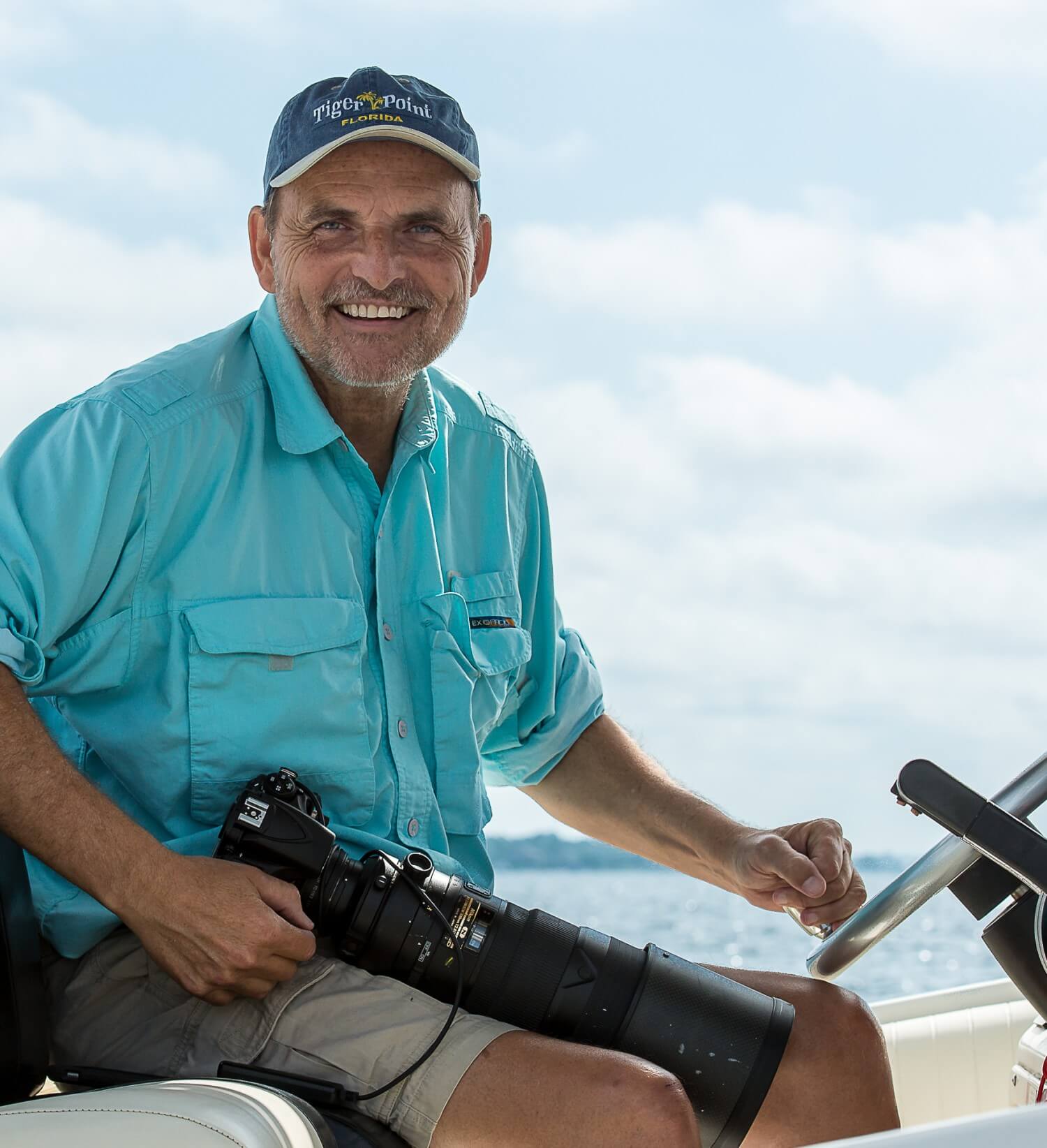 Biography
Frank Abbott, a physician, and self-taught, award-winning photographer, as well as avid sportsman, and naturalist, has spent most of his life, around, or in the waters of the Gulf of Mexico. It is no wonder that the coastal environment and its wildlife have become a pervasive theme in his photography. From his early talents behind the lens and with his paintbrushes, to his career as a radiologist, producing and evaluating images has been an integral part of Frank's life.
Now, devoting his time fully to his photography, he loves coalescing his analytic and artistic vision into capturing those magic moments with his camera. Wildlife and landscape photography in the urban setting is his purview.
Having sustained a rare spinal cord injury during a routine SCUBA dive in the early 1980's, the majority of his photography is taken from the front seat of his SUV, boat, or wheelchair. He photographs nature and landscapes in common areas unrecognized by many for their incredible beauty and the interesting wildlife that exists there. He is a master at giving the illusion of being in remote places. His photography expresses his love of nature, the outdoors, and especially water, all underpinned by his artistic vision of color, forms and patterns.
Methods and Materials
With technology advancing at lightening speeds, I shoot all DSLR. I have three main bodies, a Nikon D700, Nikon D800, or a Nikon D810. The lenses I use are a AF-S Zoom-Nikkor 17-35mm f/2.8D IF-ED,  AF-S NIKKOR 70-200mm f/2.8G ED VR II,  AF-S NIKKOR 300mm f/2.8G ED VR II, AF-S NIKKOR 600mm f/2.8G ED VR II and an AF-S NIKKOR 14-24mm f/2.8G ED. I process my images using Lightroom 6. and print my work at The Stackhouse Fine Art Printery, (thestackhouse.co).